FabFilter releases One and Simplon updates, announces anniversary sale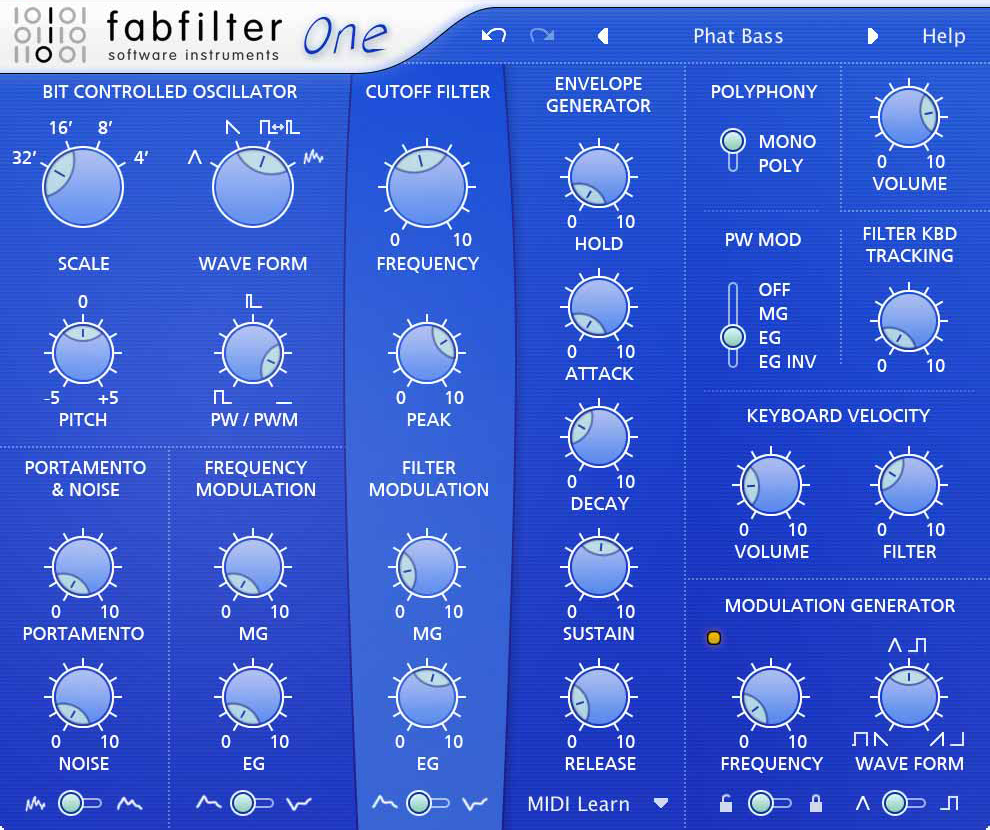 April 20, 2009
FOR IMMEDIATE RELEASE
AMSTERDAM, The Netherlands, April 20, 2009. FabFilter has released updated versions of the FabFilter One synthesizer and the Simplon filter plug-ins, bringing them up to date with VST 3 support and various improvements.
Furthermore, it is five years ago that FabFilter One was first released! To celebrate this, FabFilter announces an anniversary sale: You can pick up a copy of FabFilter One for the special celebration price of just 5 Euro during five days (from Monday April 20 to Friday April 24, 2009).
Details for the FabFilter One and Simplon updates:
* Both plug-ins now support the VST 3 format.
* FabFilter Simplon now supports mono-to-stereo mode in the Audio Unit version.
* Added MIDI Learn to FabFilter One, improved it in Simplon.
* Added Undo/Redo feature.
* Added mouse wheel support for all knobs in the interface.
* Improved the parameter value display.
* Minor bug fixes and interface improvements.
Originally released in 2004, FabFilter One is a basic synthesizer plug-in with just one oscillator, but featuring perfectly fine-tuned controls and the best possible sound and filter quality.
FabFilter Simplon is a basic and easy to use filter plug-in with two high-quality multi-mode filters and an interactive filter display.
FabFilter One and Simplon are available as VST, VST 3, RTAS and Audio Units plug-ins for both Windows and Mac OS X.
The updates are free for existing customers and can be downloaded from www.fabfilter.com/download. Users of other FabFilter plug-ins can purchase FabFilter One and Simplon with a discount via www.fabfilter.com/myaccount. New users can purchase any FabFilter plug-in and plug-in bundle on www.fabfilter.com/shop.