FabFilter releases Rob Lee Sound Set for FabFilter Twin 2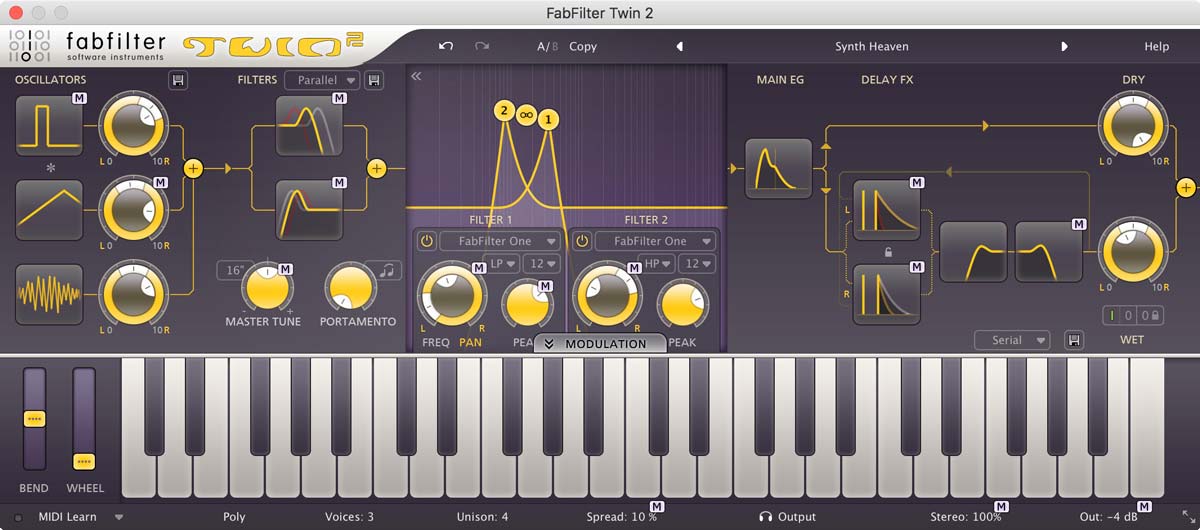 September 28, 2009
FOR IMMEDIATE RELEASE
AMSTERDAM, The Netherlands, September 28, 2009. FabFilter has released the Rob Lee Sound Set for FabFilter Twin 2, its powerful software synthesizer. The bank includes 145 dance, house and techno oriented presets by top notch sound designer Rob Lee. For many years, Rob mainly did sound design for hardware synthesizers, but lately he has had great success with sound sets for various software synthesizers. FabFilter Twin 2 is one of Rob Lee's favourite software synthesizers: "It's the best/easiest to navigate and user-friendly synth I've ever had the pleasure of using, anything is possible with this! The filters are the best I've heard on any soft synth full stop."
Originally released in February 2009, FabFilter Twin 2 is a powerful synthesizer plug-in with uncompromised sound quality and creative and virtually unlimited modulation options. The innovative user interface with an uncluttered routing display makes it also very easy to use.
The Rob Lee Sound Set for FabFilter Twin 2 is now available in our online shop for EUR 19, USD 28 or GBP 17. The sound set can be used on both Windows and Mac OS X in any of the available preset formats. See www.fabfilter.com/shop/?p=twin.