FabFilter releases Pro-G 1.01 update with Ducking style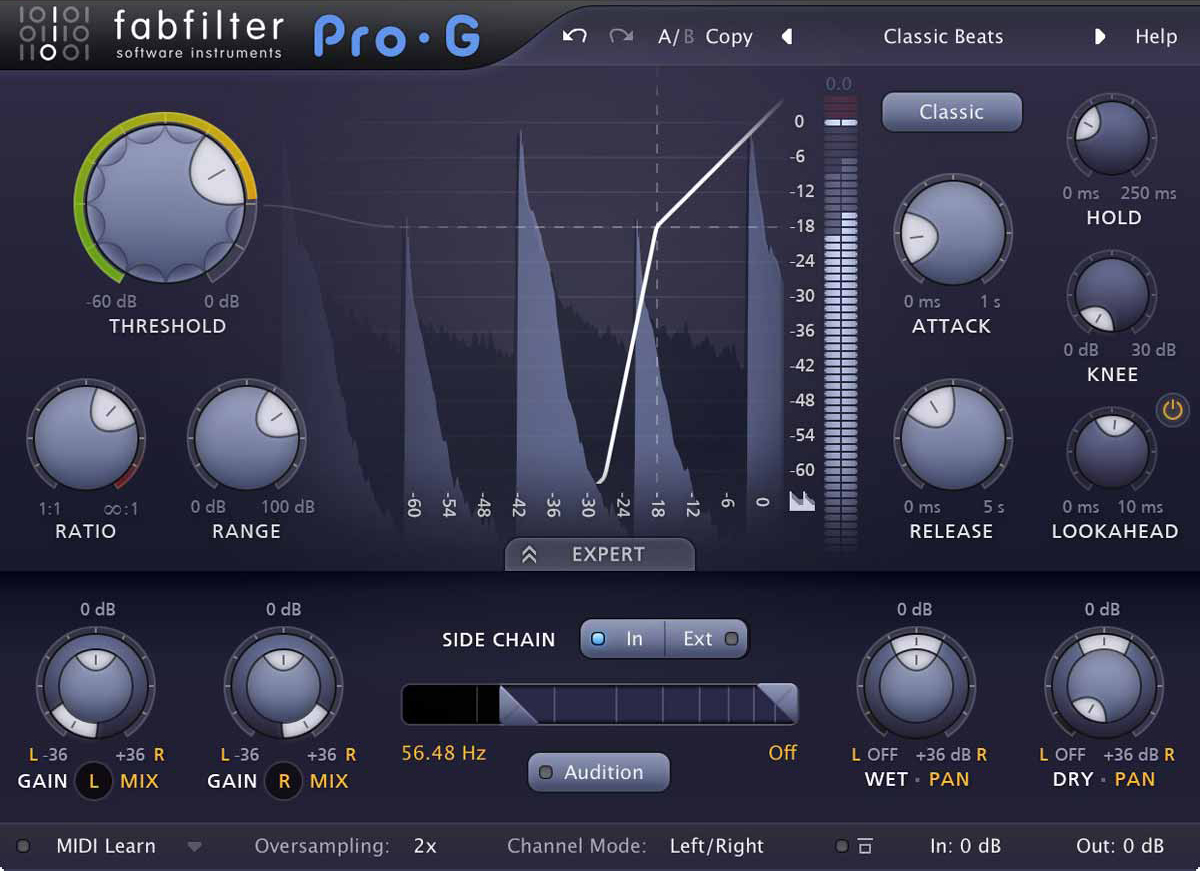 October 7, 2011
FOR IMMEDIATE RELEASE
FabFilter has updated the FabFilter Pro-G gate/expander plug-in to version 1.01, adding a much requested 'ducking' style and various bug fixes and small improvements. This is a free update for existing Pro-G users.
Here is a full list of the changes in FabFilter Pro-G 1.01:
Added new 'Ducking' style, implementing inverted gate/expander behavior. A typical application of ducking is to automatically lower the level of a musical background track when a voice-over starts, and to bring the level up again when the voice-over stops (in movies and on radio broadcasts). Ducking can also be used to achieve the well-known and very popular 'pumping' effect, much used in modern dance music.
Improved keyboard handling on Windows, fixing the "space key stealing" problem in Studio One and FL Studio.
Improved mouse handling behavior in Pro Tools when Cmd+Ctrl / Ctrl+Win -clicking a control to show the automation timeline.
Fixed crash in MOTU Digital Performer with the mono version of Pro-G.
The FabFilter Pro-G 1.01 update is available now at www.fabfilter.com/download.
Originally released in May 2011, FabFilter Pro-G is a top-quality gate/expander plug-in with flexible side chain routing options and a streamlined, well-designed user interface. Equipped with linear-phase oversampling, mid/side processing and precise metering, Pro-G is an indispensable addition to any mixing and mastering tool kit.
FabFilter Pro-G is available for EUR 129, USD 174 or GBP 114, supporting Windows and Mac OS X in 64-bit and 32-bit, VST and VST 3, Audio Units, RTAS and AudioSuite plug-in formats. Bundles with FabFilter Pro-G and other FabFilter plug-ins are also available. See www.fabfilter.com/shop.
Existing FabFilter customers can purchase Pro-G with great discounts by logging in to their online user account: www.fabfilter.com/myaccount.
System requirements for FabFilter Pro-G on Windows are either Windows 7, Vista, XP, SSE-capable processor, and a VST 2 or VST 3 host or Pro Tools, or Mac OS X 10.4 (Tiger) or higher, Intel or PowerPC processor, and an Audio Units host, VST 2 or VST 3 host, or Pro Tools.