Overview
The interface of FabFilter Micro mainly consists of a big filter display that lets you tweak the filter interactively.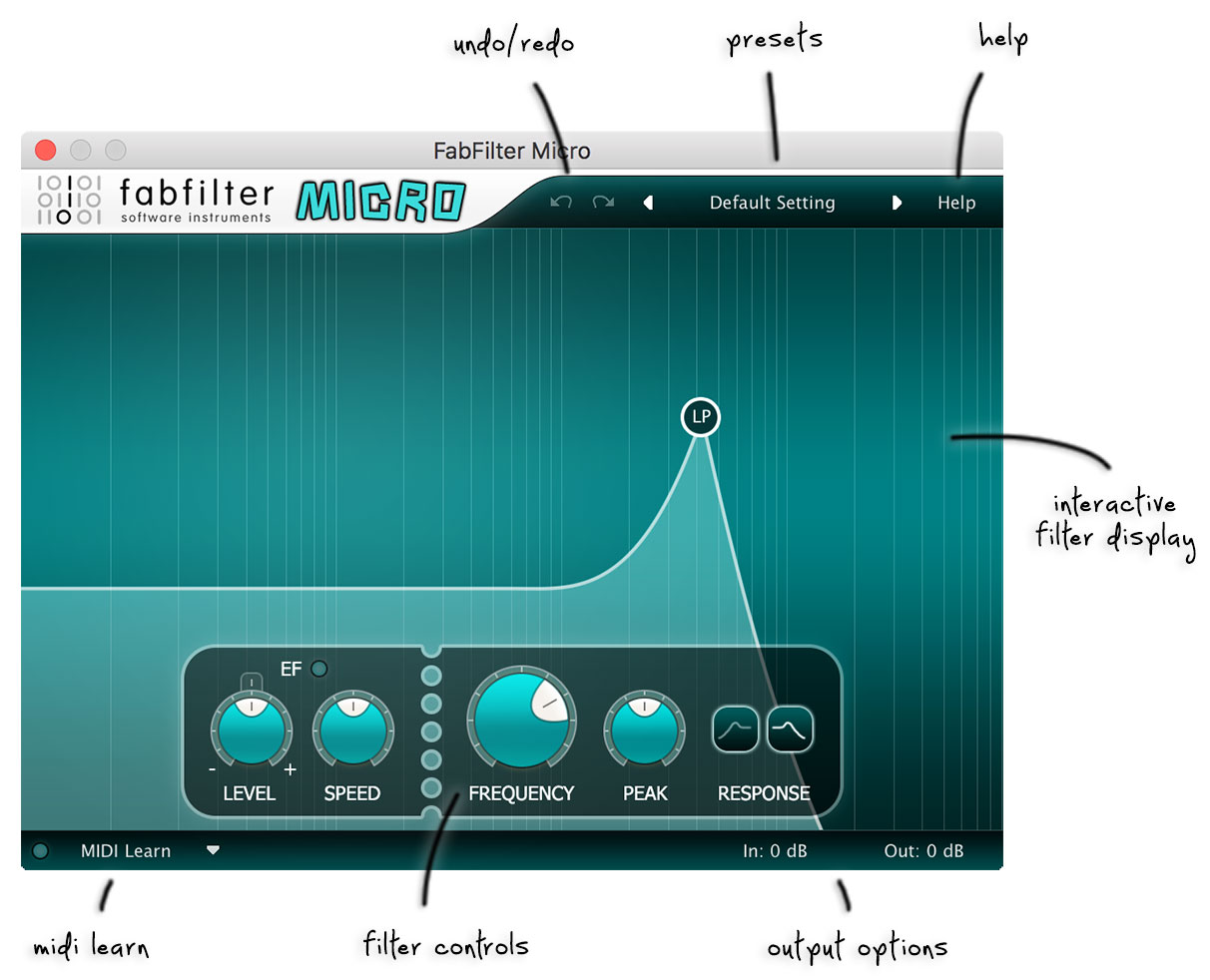 Interactive filter display
The filter display lets you tweak the frequency and peak of the filter just by dragging the peak around. See Interactive filter display.
Filter controls
The filter controls at the bottom of the display provide full access to all filter parameters. See Filter controls.
Output options
The input and output controls on the right of the bottom bar enable you to adjust the gain before and after filtering. See Output options.
MIDI learn
MIDI Learn lets you easily associate any MIDI controller with any plug-in parameter. See MIDI Learn.

Presets, undo and redo, help
With the preset buttons, you can easily browse through the factory presets or save your own settings so you can re-use them in other songs. The Undo and Redo buttons at the top of the plug-in interface enable you to easily undo your changes. Finally, the Help menu provides access to help and version information. See Loading presets and Undo and redo.
---
Next: Knobs
See Also
Quick start