Overview
FabFilter Simplon's interface is, as the name suggests, simple and functional. There are three basic components to FabFilter Simplon: the filters itself, the input/output stage and the MIDI learn functions.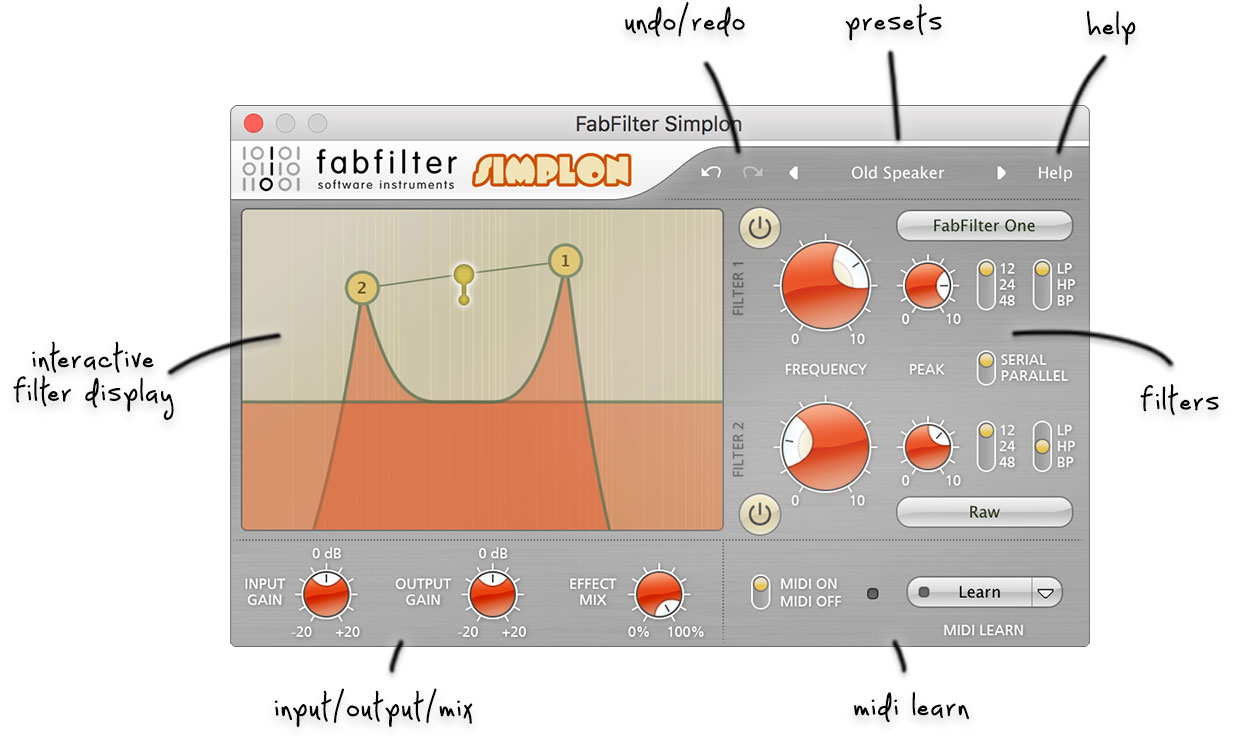 Interactive filter display
This is the graphic representation of the filter settings which enables you to drag both filters individually or simultaneously and control the filter settings with key combinations. See Filters.
Filter parameters
The filters offers pretty much everything you would expect, with a choice of low-pass, high-pass and band-pass modes, and a slope variable from two-pole (12dB/octave) all the way up to eight-pole (48dB/octave). For each filter there are three algorithms that offer three different filter characteristics. See Filters.
Volume and effect mix
Here you can control the audio input and output gain. The Effect Mix knob controls the mix of the processed and unprocessed audio.
MIDI learn
MIDI Learn offers the possibility to easily associate any MIDI controller with any plug-in parameter. See MIDI Learn.
Presets
With the preset buttons, you can easily browse through the factory presets or save your own sounds so you can re-use them in other songs. See Presets.
---
Next: Knobs
See Also
Quick start