Impulse Response import
Pro-R 2 is a 100% algorithmic reverb, but offers the unique possibility of interpreting recorded impulse response files of actual spaces and halls and converting them to settings that will match the characteristics of the particular space.
Of course, the results will never match perfectly, but will certainly be 'ballpark' and, after some optional tweaking, offer you a great and fully customizable substitute for an IR reverb.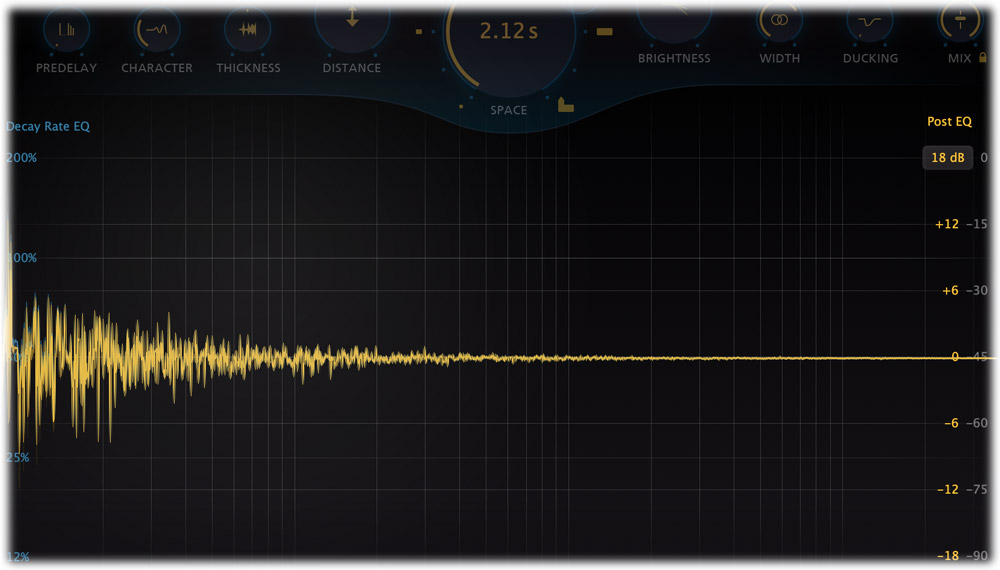 Importing an IR file
To import an impulse response file, simply open the preset browser, choose 'Import IR...', select a WAV or AIFF impulse response file, and choose 'Open'. The interface will show you how it loads the file data and converts it to Decay Rate EQ, Post EQ and main control settings. The reverb style will always be set to Modern, which is the most natural sounding style, most suitable for matching real spaces. After importing the file, you can of course save it as a regular preset, so you can use it in your projects.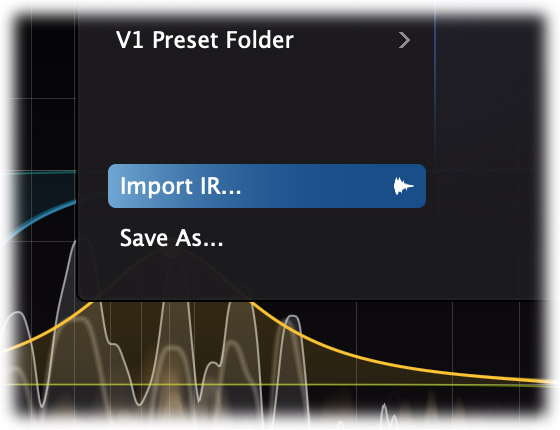 Note that it's not possible to properly interpret sine sweep response files, only transient response files. If you accidentally load a sine sweep or non-IR file, you'll see a message to warn you about this.
---
Next: Spectrum analyzer
See Also
Using FabFilter Pro-R 2
Decay Rate EQ